Stop Repossession By Filing Bankruptcy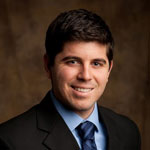 Adam Garcia
$900 Bankruptcy Attorney
(916) 500-0704
Mon – Sat
8 AM – 6 PM
If your vehicle has been repossessed, or if your lender is threatening repossession, filing bankruptcy can temporarily protect your vehicle. If your car has been repossessed but not yet sold at auction filing chapter 13 bankruptcy will force your lender to return the car. If your lender is only threatening repossession filing chapter 7 bankruptcy will temporarily prevent your lender from repossessing your car. However, keeping your car in chapter 7 bankruptcy will depend upon whether you reaffirm the debt or redeem the car in bankruptcy.
How Bankruptcy Can Stop Repossession
When you file a bankruptcy petition the "automatic stay" comes into effect. The automatic stay acts as an injunction against most collection efforts and goes into effect as soon your bankruptcy petition is filed with the court. As it applies to repossession, once your bankruptcy petition has been filed with the court your lender is prohibited from repossessing your car, truck, motorcycle, or boat. However, lenders will not know that you've filed for bankruptcy right away, so you should take some measures to ensure that they're notified. To prevent repossession after bankruptcy you may want to send notice directly to your lender or tape the bankruptcy petition on the hood of your vehicle. This notice will help ensure that any subsequent repossessions are deemed "willful and wanton" violations of the automatic stay in bankruptcy.
If you would rather not stop your repossession by filing bankruptcy, learn more about repossession law and contact the Reference Desk at the Sacramento Law Library.
How You Can Keep Your Car In Chapter 7 Bankruptcy
Chapter 13 bankruptcy generally allows you to keep your property and repay late car payments over 3 to 5 years. However, chapter 13 bankruptcy is more expensive and lasts much longer than chapter 7 bankruptcy. As a result, most people facing repossession want to file chapter 7 bankruptcy and eliminate unsecured debts quickly. The problem with chapter 7 bankruptcy is that if your car is in danger of repossession it means that you are in default of the original sales contract, and the lender will eventually be able to repossess your car in chapter 7 bankruptcy. With that said, to keep your car in chapter 7 bankruptcy the lender will pressure you to sign a reaffirmation agreement. A reaffirmation agreement will "reaffirm" the debt and except if from the bankruptcy discharge. In other words, you will be agree to be liable for the debt after bankruptcy. In exchange, the lender will let you keep your car as long as you don't miss future payments and thereby default on the reaffirmation contract. Since reaffirming debt on an expensive vehicle can inhibit your fresh start after bankruptcy, and even subject you to future repossession, reaffirming the debt is often a bad idea. Instead, you may want to "redeem" your car in chapter 7 bankruptcy. When you redeem your car you are paying off the fair market value of the car or the amount you owe, whichever is less. In exchange, you will own your car and will not have to worry about repossession. As many cars subject to repossession are worth less than the amount owed, redemption in bankruptcy can be an attractive solution. If you cannot afford to payoff the fair market value of your car a "redemption lender" can loan you the money.
Eliminating Repossession Deficiency Judgments in Bankruptcy
If your car has been repossessed and sold for an amount less than what you owed, you may be liable for the remaining balance. In such a case the lender will often sue you for the deficiency and obtain a judgment. With the judgment in hand the lender will levy on your bank accounts or garnish your wages until the deficiency has been paid off. In chapter 7 bankruptcy you can eliminate deficiency judgments resulting from a previous repossession just as you can eliminate unsecured credit card debt.