Thank You for Contacting Me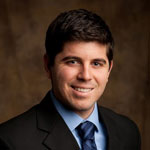 Adam Garcia
Bankruptcy Attorney
Free Consultation
(916) 596-1018
Mon – Sat
8 AM – 6 PM
Thank you for taking the first step toward debt relief. To receive immediate assistance please call me at (916) 596-1018 Monday through Saturday from 8 AM to 6 PM.
I Invite You To Call Me Now
Calling an attorney can be intimidating. You may feel unprepared or afraid of being overcharged.
I assure you that I'm happy to take your call. There's no charge for answering your bankruptcy questions and confirming my $900 quote for chapter 7 bankruptcy.
If you don't know what to ask, how bankruptcy works, or the total cost of bankruptcy I encourage you to take the first step and call me at (916) 596-1018.
Sincerely,
Adam Garcia
Bankruptcy Attorney